[ad_1]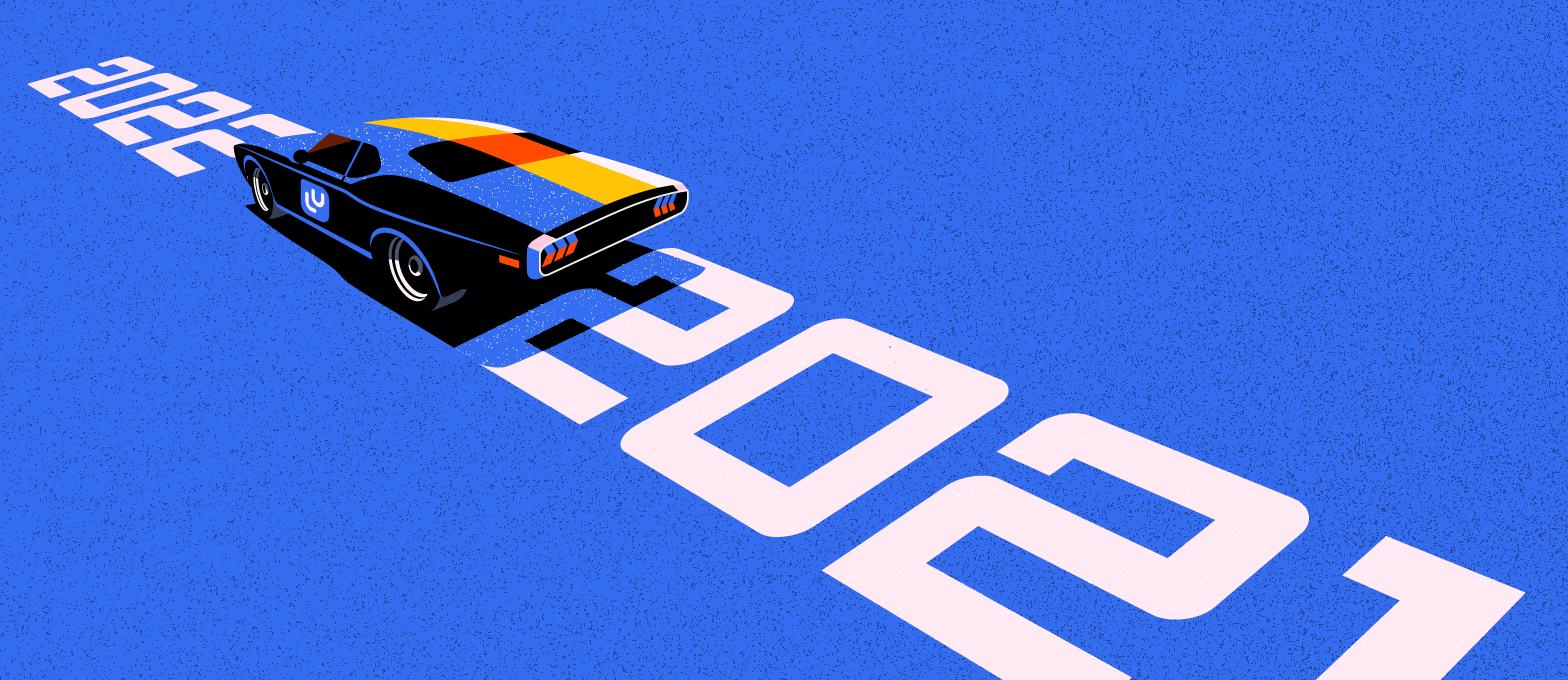 6 min reading time
It's hard to believe that 2022 is just around the corner. It's been a strange year. It feels like we've hardly had the time to process 2020, never mind this year. 
While there has been some return to normalcy, it appears that the effects of the pandemic will last for some time.  And as a result, organizations and L&D teams everywhere have begun working under that expectation, the not-so-new "new normal". What we've noticed is that there's growing appreciation for learning, and learning leaders everywhere are now realizing the importance of having a learning mindset.
Something we've all had to learn over the last two years is that as a workforce, we need to be able to quickly learn, re-learn and adapt. I'm delighted to say that LearnUpon as a company did just that!
Each year, we make New Year's resolutions with the hopes of influencing positive change in our lives. Organizations often do the very same thing by setting goals for the year ahead. So, as we reach year-end, let's look back and see how 2021 stacked up for LearnUpon, and how we plan to continue our journey to be the world's leading LMS.
More than 1,300 customers and 12+ million course completions
One thing I am extremely proud of is how our business has grown. Not only have more organizations adopted LearnUpon as their learning management system (11m users are now on the platform), but we have more than 1,300 customers including Zendesk, Gusto, Netskope, and Sonic Automotive. Our existing customers have also increased the training being delivered through our LMS, with over 3.5 million users being added to the platform in 2021!
Not only is there more training going on, but our customers are doing it in new and innovative ways that are helping them achieve their goals. From how a learning culture is helping Brown Thomas Arnotts reinvent retail, to WebPT supporting its business goals through online training, to how Premium Retail Services is driving continued growth through targeted, trackable, and performance-driving blended training. I've loved seeing our customers excel and continue to shape their learning future with us.
Learning's role in change management
Speaking of shaping futures, earlier in the year, LinkedIn's Workplace Learning Report listed L&D as the #1 strategic driver for change-makers in 2021. Let's just let that sink in for a moment. It's clear from this statistic alone that more and more companies understand that learning is necessary to future-proof the workforce. While it does add some pressure, it also shines a light on L&D leaders and their expectations. I for one am up for the challenge!
As organizations go through change, whether it's introducing new practices, processes, or tools, there is a need to manage the migration process. Something we have seen first-hand is how L&D teams have had to create cross-functional change management teams to lead and communicate organizational-wide change.
At LearnUpon, we understand that at the heart of change management, you need a people-first approach with a focus on employee onboarding and training. Why? Because leaders are uniquely positioned to support their employees and lead organizations through change initiatives. This is something we are passionate about as a company, and have recently shared details on how our own internal Manager Onboarding Program ensures all aspects of training activities are strategically aligned to where the business is going, so that we are all working toward the same objectives.
Expanding our LMS features
We've said it before, and we will say it again, features are what truly makes a great LMS. So it goes without saying, building on to our features list is a fantastic achievement for the team. Here are a few of our LMS enhancements this year:
Dynamic Rules

levels up automation with a better way to manage your users and tailor your learning.

Our

Microsoft Teams integration

allows you to manage live learning from one place.

Course Recommender

helps users discover and engage with content they want – before they know they want it – with intelligent, predictive recommendations powered by machine learning.
I've only listed three of our top new features, but you'll be able to check out our most popular features here.
Continued strategic partnerships
Though our partnership with Degreed is not new, I believe it is an important one to highlight. Working together for 3+ years, our teams have built a robust, real-time integration that's the leading LMS x LXP partnership in the learning space. 
Proving this point is our shared customer story. It deep-dives into how Edrington successfully moved away from fragmented learning and created an easily accessible, centralized solution with LearnUpon and Degreed.
As for other partnerships, in 2021, we kicked it up a notch… or two! From innovative people platforms to growth driving software, here's the new partnerships we launched this year: 
We celebrated one year of Learning Impact
In July 2020, we launched our much-loved Learning Impact Digital Series. Since then, we've collaborated with some fantastic speakers from some of the world's largest brands. To name drop a few; NASA, ROI Institute, McDonald's, GE Healthcare, Salesforce, Delta Air Lines, Netflix, as well as many other independent subject matter experts.
Learning Impact began with one goal: to share wisdom that maximizes the impact you have on your business. And, I am so happy that we can continuously help learning professionals achieve this through our series. This year alone, we've run 12 Learning Impact events, with over 3.5k registrations, and more than 100 viewer questions answered by our expert speakers.
As a bonus, we've also launched our Learning Impact Book Club where we look back on some of the resources that have been shared by our guests. Make sure to check it out and add it to your holiday reading list!
2021 Accolades
I'm so proud of everyone at LearnUpon for everything we have achieved this year, and share their excitement at being recognized by some of the top L&D industry analysts.
We're beyond thrilled to have won 7 awards with Brandon Hall Group this year. Most recently, we took home 3 awards from the Brandon Hall Excellence in Technology Program! The other 4 awards, I'm excited to say, were won in partnership with our customers across multiple categories of learning excellence. 
Also winning a spot on the prestigious list of Top 20 LMSs by Training Industry, really shows that we, as a company, are being recognized for our focus on building an innovative solution that supports learning, anywhere, anytime.
Last but certainly not least, we were thrilled to be ranked #15 in this year's Deloitte Fast 50, making it our 5th year in a row to hit the list.
I love to see LearnUpon achieving these awards, primarily because they allow us to showcase our customers' success and how they are driving business results, supported by our platform and our people.
Life at LearnUpon
Continuing to work and grow as a hybrid workforce
Most of us in LearnUpon experienced a new way of working during the pandemic. Needless to say, we've adapted amazingly and learned new ways to work as individuals and teams. Our team across our four offices – Dublin, Philadelphia, Belgrade, and Sydney – and based in remote locations throughout the world, will continue to work in a new dynamic way, with a flexible combination of both office and remote working, creating the right balance to make sure it works for all of us, our company, and our customers.
Diversity, equality & inclusion at LearnUpon
Alongside our Health & Wellness program, we're always looking at ways to improve our DE&I initiatives. During the year, we held events aimed at empowering our employees, so that we continue to ensure our workplace is a safe space where everyone can truly be their unassimilated, authentic selves.  We've also combined a mix of educational and informative DE&I materials into one online resource which is open to all Luppers (LearnUpon employees).
We're hungry and looking for top talent
We have a wide range of open roles at the moment, so make sure to have a look and check out the Life at LearnUpon blog to learn more about our people, open roles, and of course, our culture!
If you are interested in any role at LearnUpon, I would encourage you to reach out on LinkedIn or one of our other social channels (Facebook, Twitter, Instagram). 💙


[ad_2]